How to create an IIoT plant right now #2021Resolutions
After a super-hard 2020, we all learned that it's time to go digital. Digitalization became a critical point for many organizations on several levels. Companies that had already begun the process had the advantage over those still running analog. Today, let's talk about why and how to get digital.
Ah, New Year's resolutions. The motivation and optimism we feel at the start of the year fades quickly as we settle back into our old, comfortable habits.
For instance, I've been trying to get fit for many years and failing for just as long, as you can see in the video #LunchBreak with Netilion: Your process data, anywhere & anytime. But in 2021, things will be different! Hmmm. I think I said that before.
Jokes aside, this pandemic turned the world upside down, and every company needed to figure out how employees could work from home. Many didn't have the structure necessary to provide remote access.
Of course, we still need warm bodies in place at certain points in the production process. But remote access could help at those points which don't need anyone there.
In plants where 4-20 mA is still king, it's difficult to picture a change to digital, isn't it? True, it may not happen overnight, but you have to start somewhere, and you can introduce an Industrial IoT solution to your plant slowly, piece by piece. How? Stick around and find out!
Goal 01: go wireless
As one of the best consolidated solutions on the market, wireless communication brought many benefits to ease IIoT implementation. Back in the day, I remember selling those services and explaining how networks work in various segments.
Today, you can find thousands of applications and protocols for industrial use. All of them simplify data collection from the field, and the newest IIoT sensors bring built-in wireless communication directly to the cloud.
We also can find new field instrumentation with double protocols, the standard plus a wireless protocol such as Bluetooth or WiFi, to easily access configurations and diagnostics. Then you can integrate these tools with an edge device to connect to the cloud.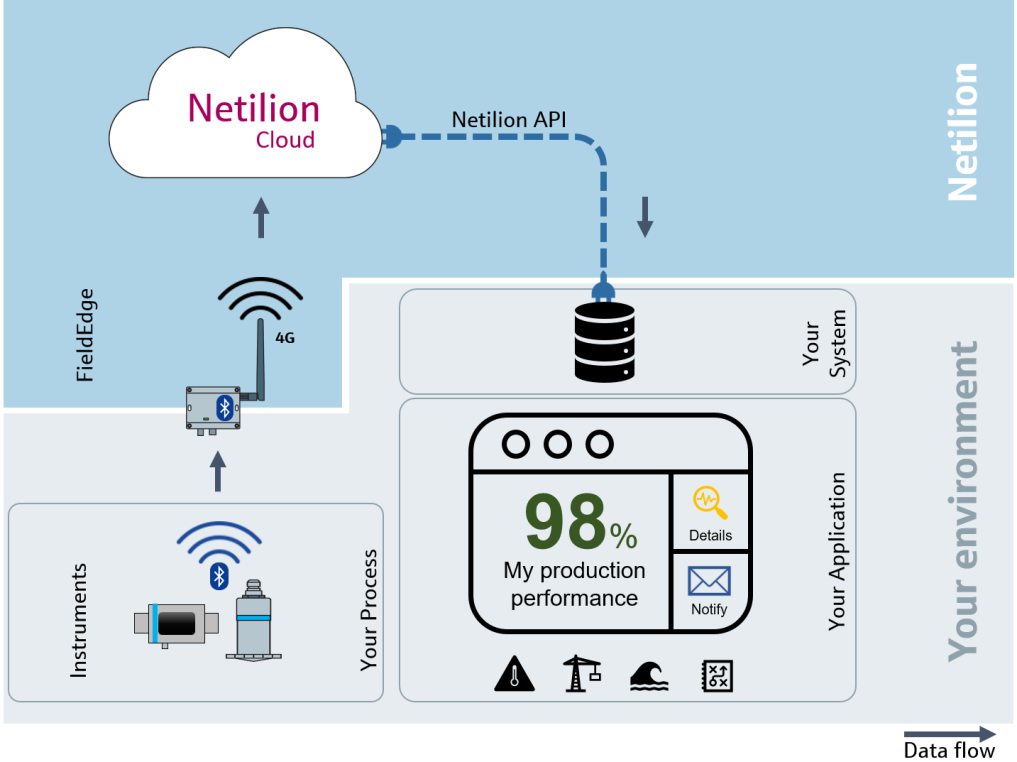 What if you don't have such devices in your plant? No problem. WirelessHART adapters add the same benefits to your standard HART device in the field. They're simple to install and configure, making it a breeze to collect data and send it to a cloud service.
Goal 02: start small
Thinking big but starting small is the best way to bring IIoT solutions to your plant, because most IIoT solutions are scalable. You can set up a single device and build to hundreds, one by one or in phases.
So how will you set up your IIoT services? Maybe you want to monitor values from anywhere or check the health status of critical devices. Or maybe you want to manage documents better, organizing manuals, calibration reports, photos, and more so your team can access them at all times.
Goal 03: choose where to use IIoT solutions
Okay, maybe it's hard to visualize where to start. One good way to find a space to apply IIoT in your plant is to look for small monitoring needs. For instance, do you have precise control over the types and brands of your field devices? Do you have a system for obsolescence management in place?
IIoT services can easily provide analytical views of your plant to give you the big picture on real improvements to your instrumentation. These services, together with an installed base analysis, will enhance your management.
IIoT-ready devices connected to the cloud can provide your plant's first experience with an IIoT cloud-based solution. They can make your data accessible to your team or even third-party platforms, for external expertise.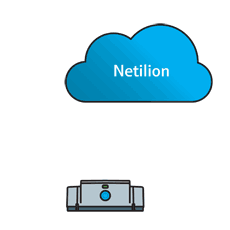 And health monitoring solutions are a great way to see the full power of IIoT services. You can start with a tiny handful of devices. They can integrate into the cloud in many ways, depending on the communication you have in your plant, such as HART or PROFIBUS.
Goal 04: try things out
Believe it or not, you can try some IIoT services for free! A trial can help you decide whether a particular IIoT solution fits your needs. For instance, Netilion lets you test-drive many services, and it's super simple to sign up. Click the banner and get started!
Okay, I think that's it. We had a look at simple but powerful ways you can improve your plant, so let's enjoy all the benefits this technology has to offer.
If you liked this article, please share it on your social media using the #Netilion tag.
Have a good one!