How to manage a maintenance team
All team leaders must rely on, protect, and manage their teams so they can keep their systems going and send stellar performance reports to their bosses. No matter whether they're in finance or production, it's always a challenge.
So what's important about managing a maintenance team? Simple: maintenance keeps production running. If anything happens, maintenance has to come in – on Sunday or at 3 a.m. – and deliver quick solutions. So you need to properly manage your team's performance to support the entire company as well as your team.
How to manage a maintenance team – a critical question
Of course, we don't need to explain to you how to do your job. You have a solid system to manage a maintenance team and run the necessary processes. However, some small adaptations can boost team performance to an impressive level, and we have a few suggestions that may help.
It's important to think about improvements regularly, because things inevitably change, so what worked great today may work less great tomorrow or not work at all. Even if you don't implement any changes right away, you should always be thinking about them so you're ready when the time comes. And the time will come.
Transform your maintenance team from troubleshooters to thought leaders
Let's be honest. Maintenance technicians usually aren't seen as the superheroes they are. They show up and save the day, right? Unfortunately, the people they save associate them with instrumentation problems and process interruptions. To change this perception, you need to change your own view of the work.
Maintenance departments today can be more than simple repair crews. Instead of coming in after unexpected events happen, you can become proactive and drive the optimization of equipment and processes.
As a maintenance or reliability manager, you can consider yourself and your team thought leaders for modernizing the plant. This mentality is the most promising base for managing a maintenance team and motivating high performance.
Turn maintenance into innovation
Digital tools make it so much easier to monitor what happens and predict what may happen, giving you and your team an active role in the plant. As you collect and analyze the data from your instruments (with a setup like Netilion Analytics), you can buy critical equipment before those devices give up the ghost.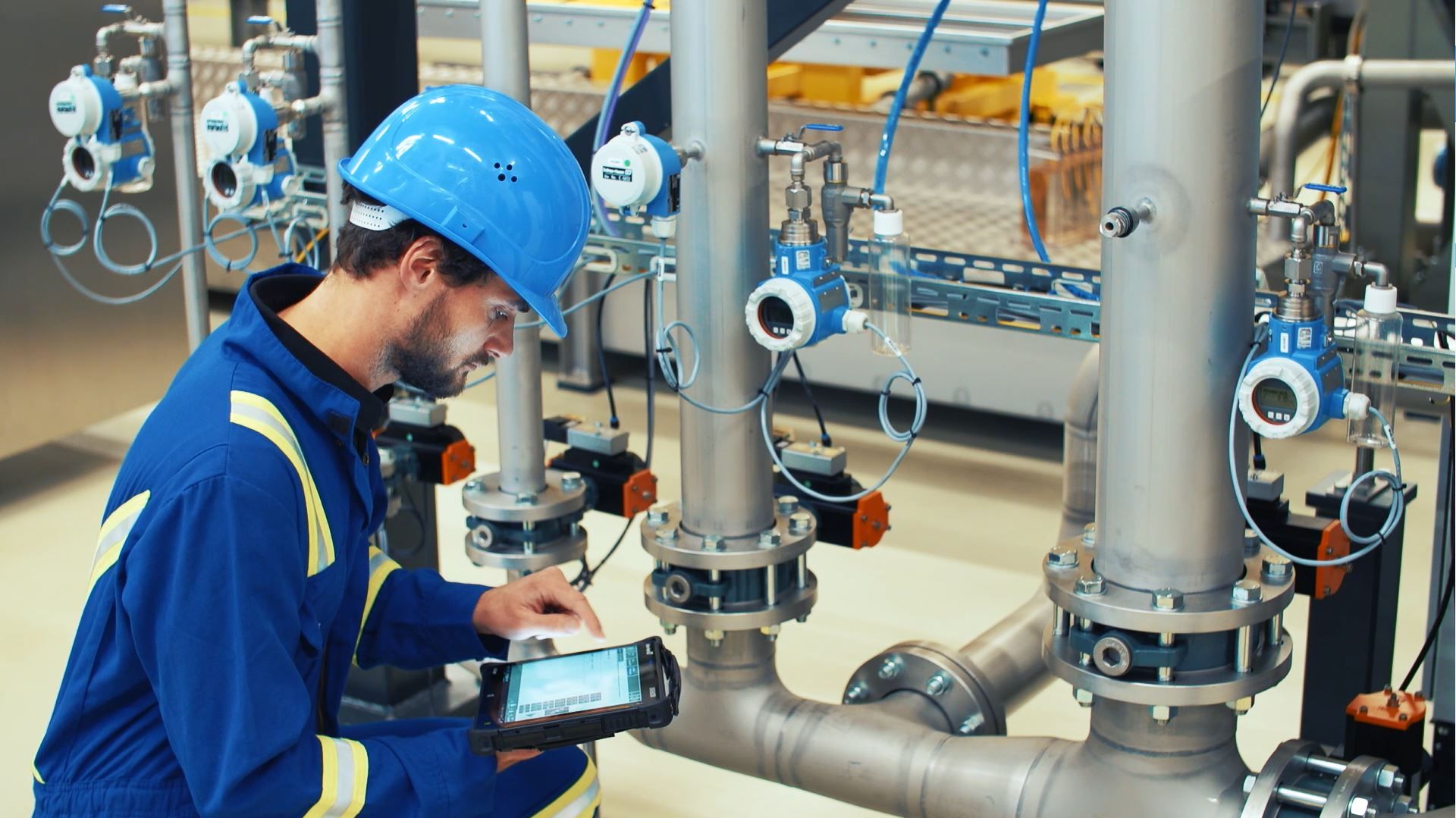 And with online tracking of the health of your assets (like with Netilion Health), you equip your team members with the knowledge they need to speed up troubleshooting and maybe even prevent unplanned shutdowns. The more proactive the job becomes, the more you and your team take on the role of innovative game changers.
To manage a maintenance team using this new mindset, you can start by defining your mission, vision and values together with your team. This reinforces team spirit by making everyone feel needed and heard. Once you go beyond the old target of fixing stuff that's broken, you improve the company as well as your department and processes.
How to manage a maintenance team – moving from theory to reality
While this all sounds great in theory, you have to prove to your bosses that you know how to manage a maintenance team like this in reality. What can help realize your new goals in daily tasks as well as quarterly reports?
The first point on any team manager's list is the daily meeting. No matter whether you call it a meeting or stand-up or huddle, you know you need to spend about ten minutes every day to find out what happened so far, what still needs to happen, and who needs to do it.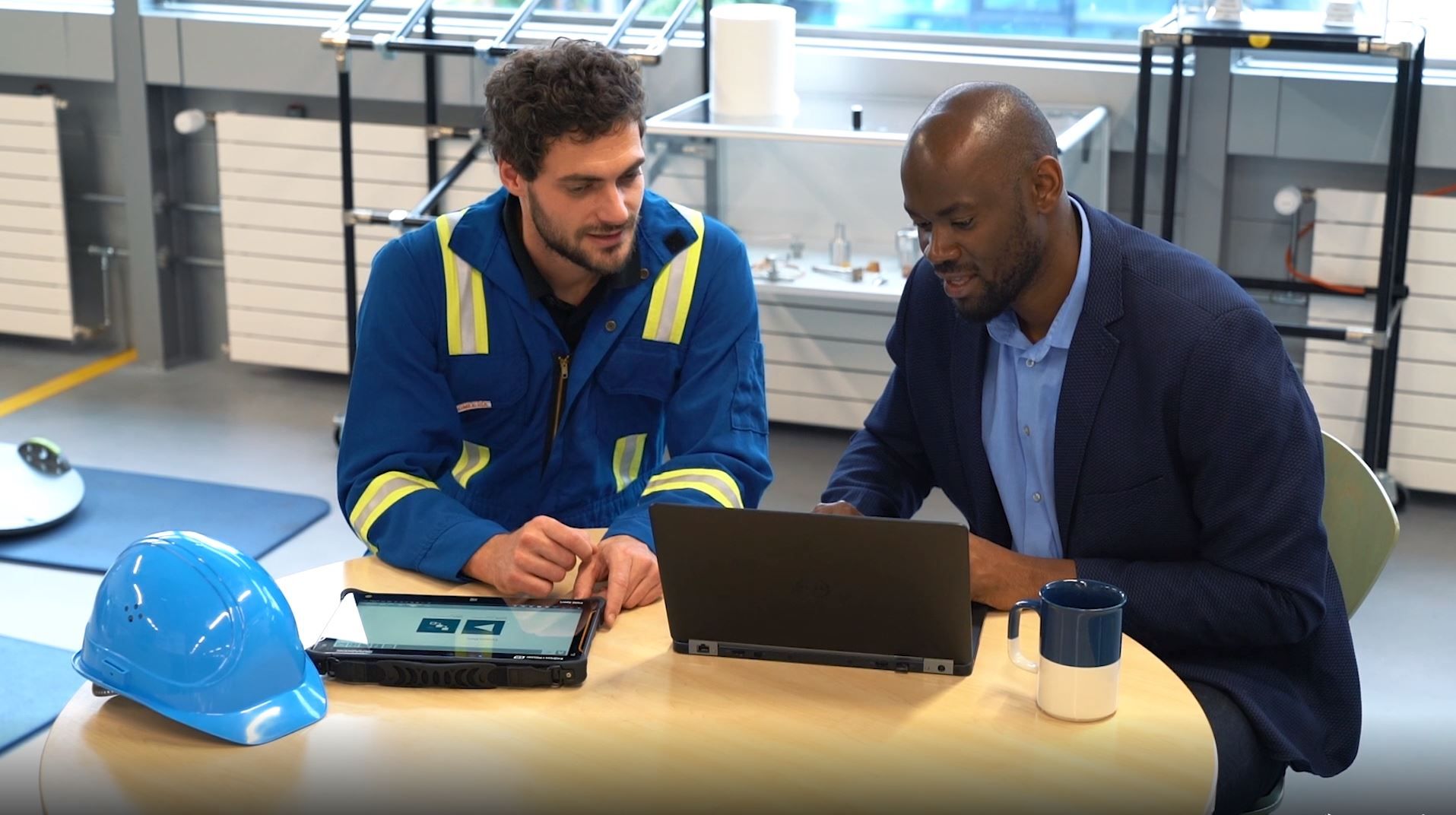 If you work in shifts, one meeting per shift team usually works fine. In overlapping shift schedules, you get a great opportunity to have both teams meet for the handover: what has the first team finished or started, and what does the next team need to pay attention to?
Even a phone conference can help, if you have trouble getting everyone in the same place at the same time. It's low effort with a high effect, especially if you keep it brief and focused.
Transparency and communication are key factor for managing a maintenance team
When you think back through past mistakes, do you really believe they happened because of incompetence? Or did they happen because someone tried to take action in the best possible way but didn't have all the necessary information?
This lack of information can mean the difference between running on schedule or losing company money. A technician on the day shift doesn't know how the night tech solved an issue because no one documented it. And when was the last calibration done? Nobody can find the calibration protocol. You can see where we're going with this.
Digital technology helps tremendously in keeping information updated and available to everyone. One of the best options is a digital service which everyone can access everywhere and which updates its content in real time.
Think about how quickly you could get things done if all team members could view the last calibration protocol or repair report. A digital file management service like Netilion Library makes it easy to manage a maintenance team's tasks and data.
How can a digital service help to manage a maintenance team?
Yes, we'd like to recommend that you use a digital service to support your team and processes. Yes, we enjoy buzzwords like digitalization and IIoT, but we also believe strongly that a setup like Netilion offers tons of benefits for maximum efficiency.
The Netilion Ecosystem is a multi-user service that allows several users to access all their needed data with just one subscription. You can equip your entire team with Netilion! Just choose the options that work best for your situation, and your team members can focus on their jobs.
The diverse services in the Netilion Ecosystem have a multitude of advantages – obsolescence management, health condition checks, process data monitoring, and more. For managing your maintenance team and improving teamwork itself, the file management service Netilion Library will serve you best.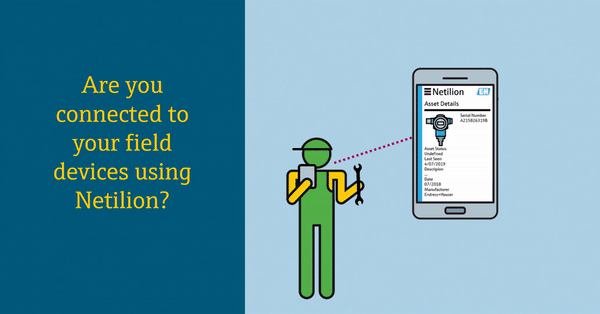 Having all documents related to the plant's instrumentation in one place lets the team view the documents at any moment and on any device (PC, smartphone, tablet). You only need Internet access to do it. This will ease communication as a whole because everyone can see the same information across the board.
Another advantage of Netilion Library is that it's more than a simple file server. Optimized for industrial usage, it contains digital twins of the assets in your facility, with all the appropriate documents attached to each asset that needs them. So, you don't have to create and sustain a complicated order structure. Everyone will know exactly where to find and save files.
How can Netilion Library help you manage your team?
A digital file management service does more than just help team members with their operative tasks. It also helps team leaders access the status quo of the team's work. Not for micromanaging, of course, but if you need a clear perspective of what's happening, you'll have all that information at hand.
Also, other Netilion Services like Netilion Health or Netilion Analytics help to evaluate the status of your devices and processes. Having an overview of the health conditions or availability of your assets enables you to develop and refine a proactive maintenance strategy.
Digitalization is an effective tool to accelerate the development of you and your team's role in the plant. Let Netilion show you how to manage a maintenance team that stays ahead of problems instead of taking the blame when they happen.