What should I know about ERP and IIoT?
The ERP (enterprise resource planning) system is part of a plant's daily life. So how do we unite ERP systems with IIoT services? Find out more here!
To write this article, I caught up with old friends who work in various industries and segments to understand how they use their ERP systems in their daily tasks and how they picture a convergence between ERP and IIoT.
During these conversations, they gave me their perspectives on their work in the field. Although I used to work in the field myself, I was always providing a service through a vendor or service company, so my experience with ERP systems was different from theirs. I wanted the daily view of plant activities that's shared by people working there, so they kindly showed me around their world a bit.
I collected all this information and tried to picture possibilities, upsides, and downsides of this integration. Your company probably has an ERP system. Maybe you're not a heavy user yourself, but you've been in contact with it at some point, right? You may need to know this!
So today, we'll go over what an ERP system is, how plants use it in their daily tasks, and how it could integrate with IIoT services. Stick around and let's dive into it!
What is an ERP system?
In any company or industry, we find many departments responsible for different activities. Each has its procedure to execute daily tasks, and exchange of information throughout the company is essential to keep the plant running.
Now, picture a company without any standardization to execute all these tasks. Yeah, not fun. Each department would have its own system that might not play well with other systems, making  information exchange a big challenge.
The ERP system manages the entire company, giving departments the ability to have their own procedures and still exchange information with other departments. And when I say the entire company, I mean sales, marketing, planning, finance, HR, and everybody else.
So of course we'll have the field in the system. The ERP system offers many possibilities for field maintenance – scheduling, spare parts, repair orders, calibration, and more. Each system is scaled out to fit the customer's reality, adapting it from time to time to keep it up to date with procedures, rules, and laws.
ERP systems and automation in daily use
The application of an ERP system on the maintenance side can vary in different segments, depending on which position is responsible for what at the company.
For instance, a field engineer at a chemical plant shared a bit about his company's ERP system procedure:
At my company, we don't have an inspection plan. The planner, together with the maintenance manager, creates the order request on the ERP system. We have our daily planning, where the planner gives each technician and engineer the orders to execute.
Everything is done manually; the only automatic process is the calibration. It's based on the date when the device was calibrated before. For each device, we have a specific time frame, and everything is set up on the ERP system for notifications.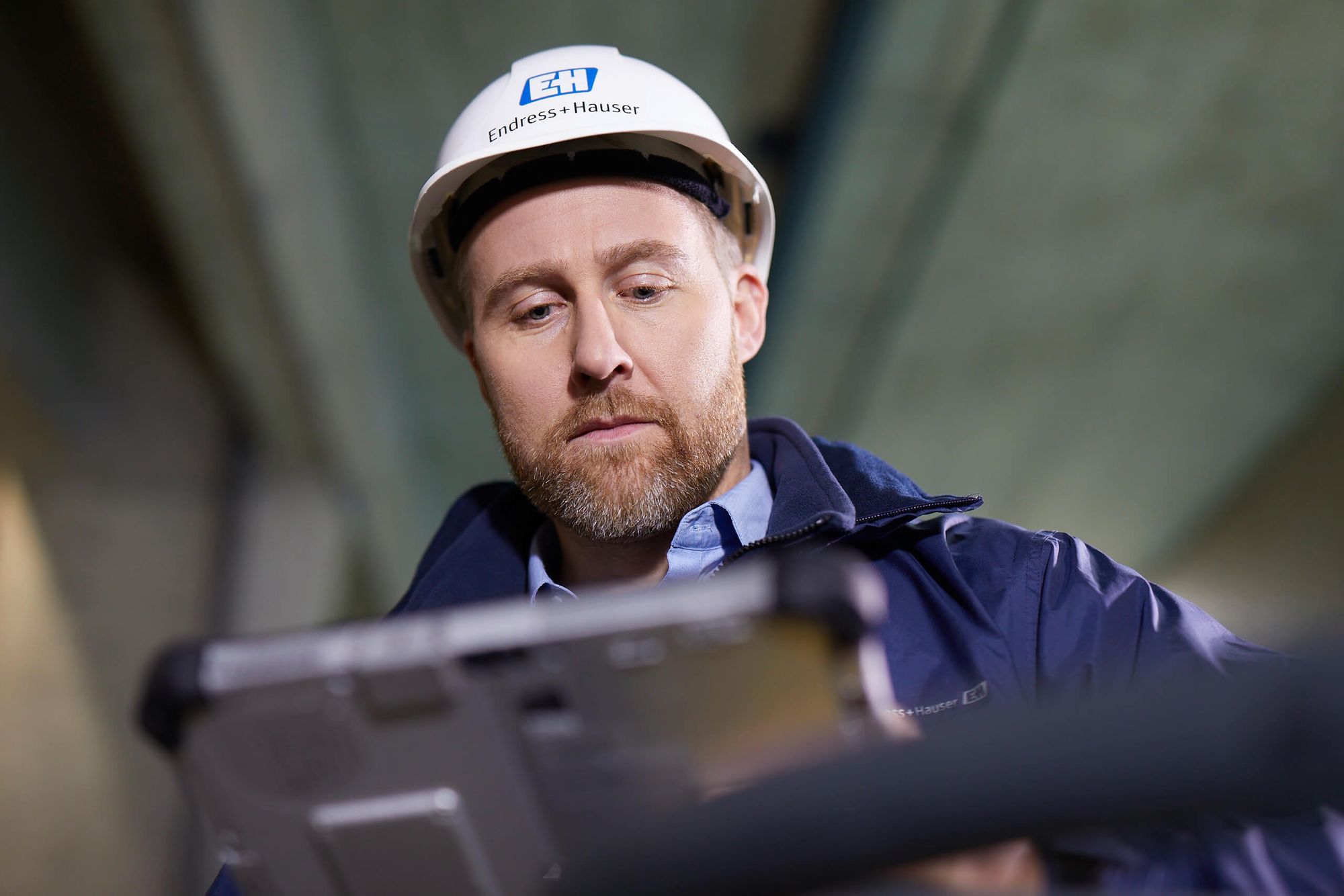 In a conversation with a field inspector at a big mining company, we see small differences but many similarities in how the system operates for daily tasks:
The ERP system has different maintenance modules. At my company, we have a maintenance plan, maintenance notes, service requests, and other items. A project engineer creates the maintenance plan during a new project, usually one based on vendor documentation.
The field service technicians add the maintenance notes during the daily activities, and the field inspector creates the requests. Our inspectors are responsible for specific areas. They walk through the plant to check what needs maintenance. After that, they open maintenance requests on the ERP system and give the criticality level for each request.
The planner will review these requests, checking all the structures, materials, and tools necessary. Also, the planner checks to see if it may involve other areas in the plant, because maintenance can affect another process stage.
In general, the procedure is very similar, but the person who opens work orders, schedules service, prioritizes, and so on is different. Also, for calibration, the people I interviewed use the data of the last calibration as "small automation" to open the calibration order for the next one.
During these conversations, we tried to picture how IIoT could integrate into the ERP system and the main benefits of that integration.
Industrial IoT and its possibilities
There are many ways to integrate an ERP system to an IIoT cloud solution and automate manual processes such as opening maintenance orders.
In my discussion with the field inspector from the mining company, he highlighted the customized solution for each reality:
It could work if you have a customized solution, where you can prioritize diagnostics depending on the device and its location. It could be cool to create a history of diagnostics between maintenance periods. When technicians receive maintenance requests based on the plan, they can check the history to understand what's happening.
The health information from field devices is valuable data that provides a lot of insights for the service team to figure out and solve problems. IIoT service solutions such as Netilion Health provide online monitoring of field instrumentation, a very useful connection to have.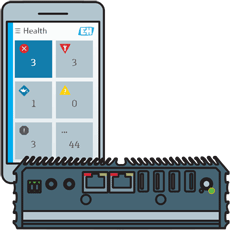 Oil and gas companies seem to have more structured solutions with their ERP systems and PAM (plant asset management) solutions, but they could improve many points with IIoT cloud solutions.
A friend at a big oil and gas company had this to say about it:
Oil platforms have very advanced remote systems. Remote field monitoring filters all the diagnostics, and the system is optimized to the application, so we don't receive too many alerts.
The PAM system is not connected to the ERP system, but based on the data we receive, we can send someone to the platform, open a maintenance request, etc. Maybe an IIoT cloud solution could provide a seamless integration between the cloud and the ERP system to avoid this manual task.
There are many ways to combine IIoT cloud services and ERP systems, making powerful solutions for customers to optimize processes, generate better documentation, and more.
But what about you? How do you see the integration of ERP systems and IIoT cloud solutions? Tell us your thoughts!
And if you learned something useful from this article, please share it with your colleagues on social media using the #Netilion tag.
Stay safe and have a good one!