How can field service technicians use IIoT and implement it?
Learn how field service technicians can use IIoT services in their daily tasks and the benefits of its implementation.
Most of the time, the explanations of these new trends and the associated technology are still too theoretical and it's quite hard to make the connection to field reality, right? For instance, if you are a field service technician, how all these technologies help you on a daily basis?
For a good part of my career, I was in the field doing calibrations, installing devices, commissioning, doing start-ups and so on. Based on my experience, I would like to share some insights on how IIoT can improve your daily tasks as a field service technician.
It doesn't matter if you are employed by industry, a vendor, or a service company. The benefits of IIoT services will fit wherever you are. The services will bring you features that will improve your daily activities.
I also want to give a simple introduction to remote services and tell you how your company can take advantage of them. Such services are usually provided by the vendors and their experts.
Sounds good, so far? Let's have a close look at all these points.
What does a field service technician do?
Field services, right? If you like short answers, you can jump to the next topic. Field technicians are used for a wide range of activities and service is just one of them.
In my case, the things I saw ranged from how to do an automation project, through installation, commissioning, troubleshooting, to calibration and so on. As you can see service technicians have a wide repertoire and they can end up doing lots of different stuff concerning automation.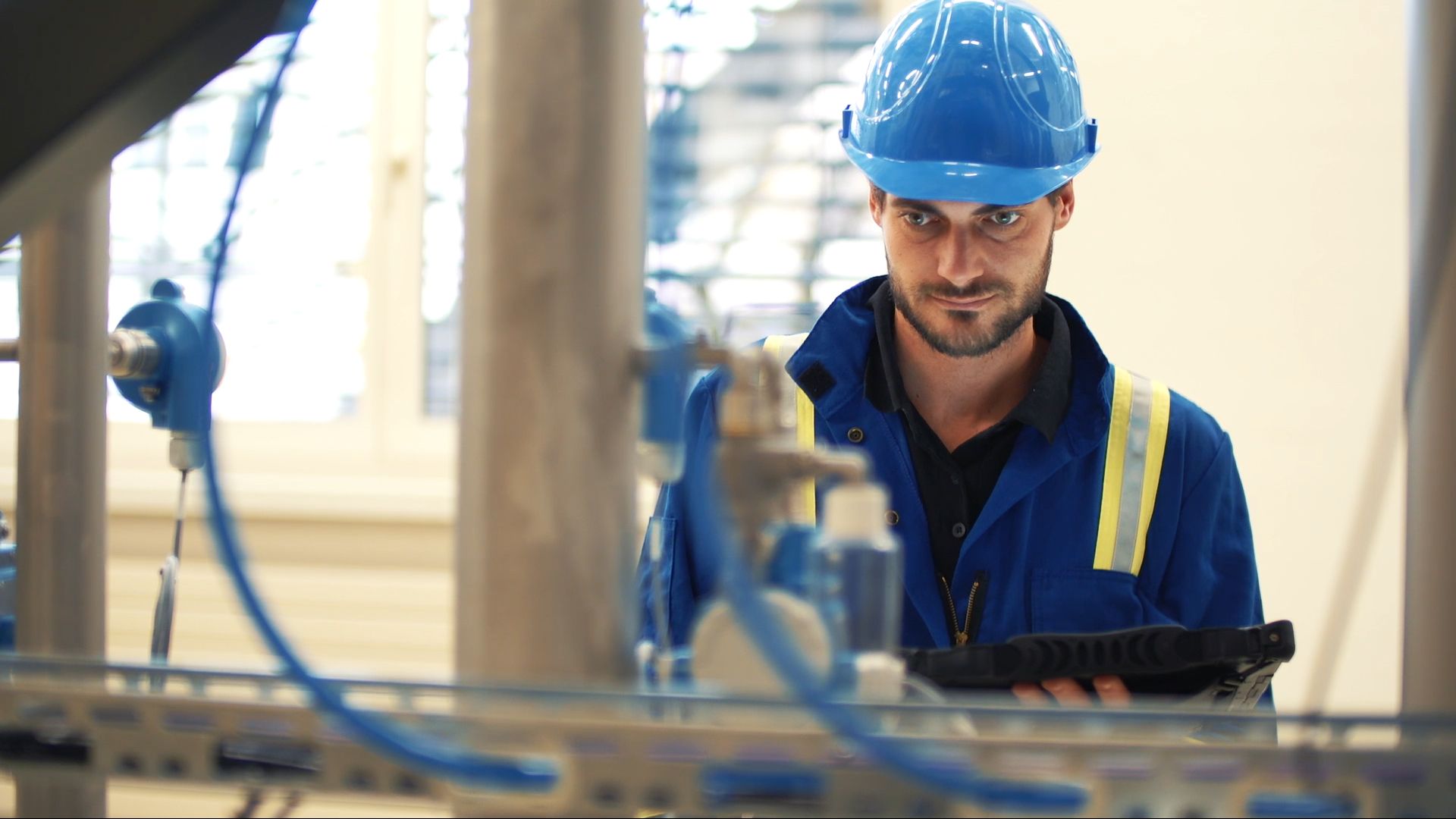 However, depending on where you are working, your job can be completely different. What I want to say is, if you work in industry you have particular tasks, and these can be different from those you would have working for a vendor or a service company.
I will try to give you a better picture of the difference between the roles.
The reality of the field service technician in industry:
When you are employed by industry, the main goal is to keep the process running and avoid downtimes. To achieve this, you, as a field service technician should take care of the calibration of the field devices and also do preventive maintenance to increase their service life.
Lastly, when a problem happens, the field service technician should do the troubleshooting and make sure that the process continues to run. Field technicians in industry are usually very familiar with the devices they have in operation, with the process and with the common issues that can happen.
The reality of the field service technician in a service company:
If you have a job in a service company, you will be faced with many different tasks.
First, there are some service companies who offer particular services, such as calibration or commissioning. At the same time, you can work in a service company that does everything. My first job in automation was working for such a service company, for example.
Usually in a service company, the field service technician needs to travel a lot to visit customers in different areas. The job gives you a wide perspective about different types of industries and scenarios. After some time you will feel very comfortable in any scenario.
When a service company works with different brands, the field technician must to learn how to handle them. Read manuals, troubleshooting devices and other things. It is a very challenging job but after a couple of years in the field, you will feel very comfortable with these challenges.
Tasks can range from the installation and commissioning of a new device to calibration and troubleshooting. When I was working for a service company, I used to calibrate devices during the scheduled downtime, install and set up new devices and remove some devices for calibration.
From time to time, I had to troubleshoot devices we had previously installed.
The reality of the field service technician in a vendor company:
Now, when you are working as a field service technician for a particular vendor, your work will be very similar to that in a service company. The difference is that you will be an expert on the vendor's portfolio.
Some companies still have service teams that specialize on a particular product line, such as flow, pressure or level measurement devices. Today, however, I see many companies where the technician has to deal with the majority of the portfolio.
When I was a field service technician for a vendor, I used to take care of the field communicator, plant asset management system and vibration portfolio, but today everyone at this company takes care of everything. The challenges here are to solve issues that the client couldn't solve as well as to install and commission the devices.
Additionally, calibration services are on the increase and the on-site calibration is a very useful service that companies, such as Endress+Hauser, are offering. It saves the time normally needed to remove the field device and then return it to the process. The service is available for flow, pressure, temperature and so on.
What are the field service technician's daily challenges in automation?
Even though field service technicians may work in different areas, they always face the same daily challenges. I will try to list some of these issues here, and then later we can see how IIoT services can easily solve them.
When you work in industry, you usually have to take care of different vendors, devices and documentation, am I right? First off, it's always a challenge to have an overview of all the devices you have in the field – are they obsolete, do you have spare parts and so on?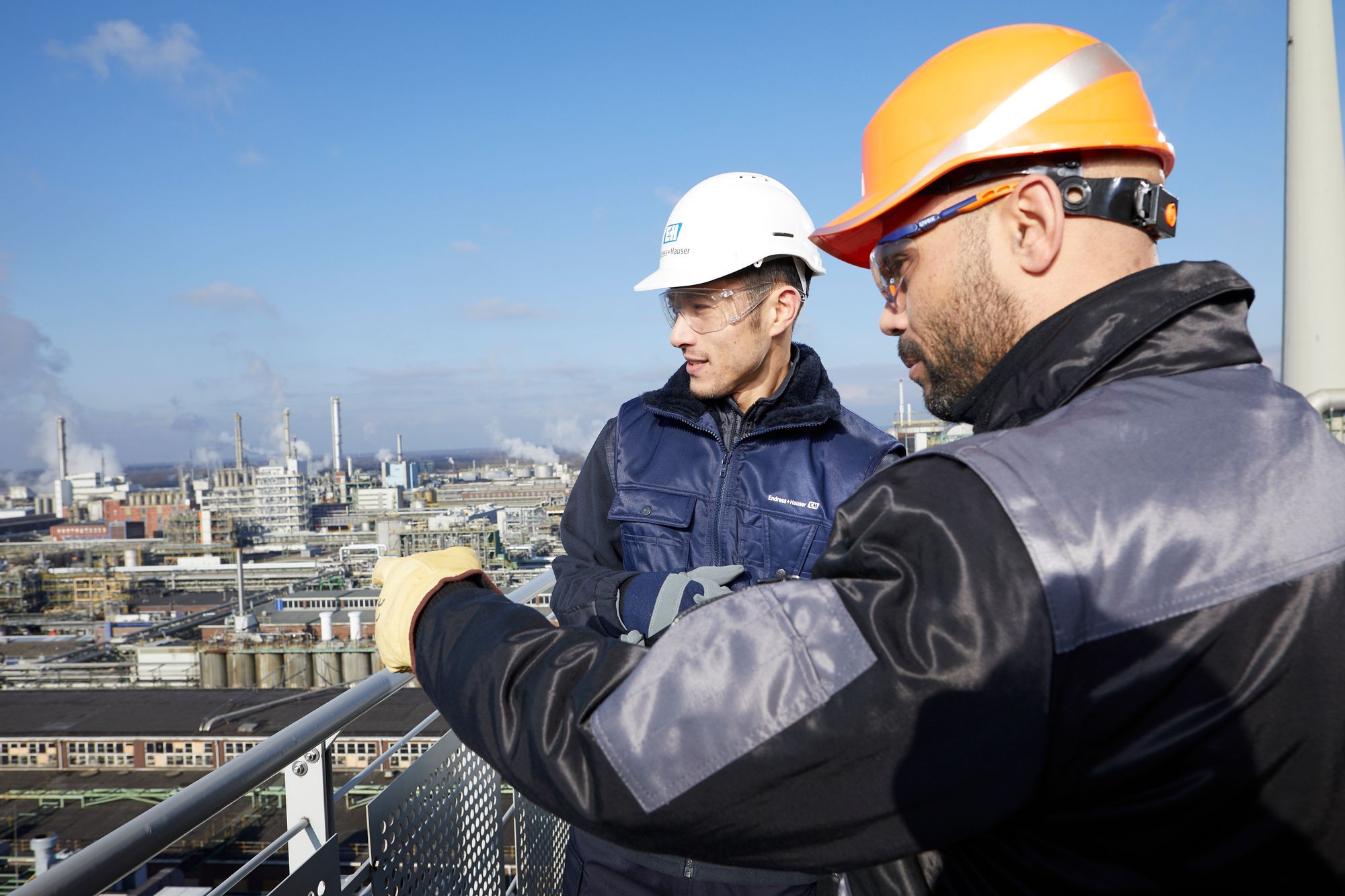 Second off, when you don't have a solution provided by the vendor, it's quite hard to manage all the documentation, reports and calibrations of every device. Third off, it's important to have constant monitoring of the health of your field devices and be able to take action before any problem happens.
Now, if you are in a vendor's service company, how can you manage your clients and all of the devices you have to take care of in different places out there? Apart from that, how do you manage the documents and reports concerning all these devices?
Finally, if you want to monitor the health of your devices at a client where you have a service contract, how can it be done remotely and in an efficient way. These are the some of the common problems you can face when you are a field service technician, right?
Of course, there are other points, but these ones are the most relevant ones to tackle if you want to make your life easier and avoid any problems with the process.
How can IIoT services help field service technicians?
Now, let's be very practical and understand how IIoT services can help you in your daily life as a field service technician. It doesn't matter if you are working in industry or any kind of service company.
Before we look at how these services can help you, we need to understand that the technology must bring us some value, otherwise is just nice to have and it won't make your life easier.
The IIoT solutions I am bringing here, will make your life easier and improve your personal performance as well as that of your company.
I wish I could have these sorts of solution when I was a field service technician. You guys can't picture how much stuff I used to carry around with me, and how blind I felt in different scenarios because I was lacking information.
Analytics - make things visible and transparent in your plant
When you are working in industry, and you need to figure out and manage your installed base in a more efficient way. An IIoT analytics service, such as Netilion Analytics, can help you to have active installed base monitoring.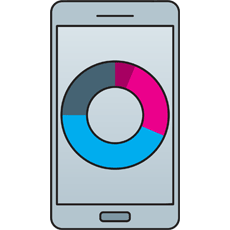 This sort of IIoT service provides a lot of information about your installed base, such as the asset distribution in your plant according to vendor, type of device, the level of criticality of each device and the obsolete assets in your plant.
Analytics gives you an excellent overview of your plant and helps you to better plan the changing of a device, your stock of spare parts as well as to keep a closer watch on devices with a high level of criticality.
Health - have it under control everywhere.
After you get access to the entire plant, it's essential as a field service technician to keep a check on the health status of your field devices. When you have online monitoring, you see all the information live, displayed according to NE 107.
Then, if and sometimes before something happens, you can see the device status and the remedy and then solve the problem before it develops into a critical situation.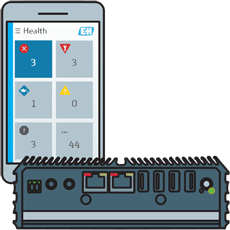 This avoids unscheduled downtime in your plant. And in case you're asking, you don't need to be a rocket scientist to understand the information.
The dashboard is clean and straightforward, providing all relevant information as soon as it happens. For instance, Netilion Health gives you access to this information no matter where you are and you can use any kind of smart device to get access to it.
Library - document everything, everywhere at any time.
During your daily tasks, you often need to access a technical manual or save a new calibration report, troubleshooting report or any other document. Today, it's quite hard to keep this file at the same place as the device as well as to share it with all the field service technician team.
Thinking about it, we have now solutions such as the Netilion library. Netilion Library helps you to have all this information saved with the asset in the cloud and all your team can access it.
If you combine Netilion Library with an innovative handheld, such as the industrial tablet Field Xpert SMT70/SMT77, you have a powerful tool to set up your field devices and also collect the associated information for saving in the cloud. Lastly, you can have access to all this information in a very simple way, using an easily understandable user interface.
The life of a field service technician was never as easy as today. Guys, I had a very old handheld where I had to change files all the time because the memory was too small and the communication was also super slow.
What are the benefits of remote services?
Before I wrap up, I would like to mention the new possibility of having a remote service.
The idea is the vendor's experts get access to your plant, and by using an edge device and IIoT services, provide reports and information about the installed base, device health etc. They organize all the documents too.
I will jump into more detail in the next article, but is everything clear so far?
Then, don't forget if you like it, please share on your social media using the #netilion.
If you have any questions let me know.
See ya!