IIoT out of the gift box: your chance to win a digital package from Santa!
Have you ever heard of Santa bringing IIoT as a Christmas gift to you? Guess what: it is now happening in our prize draw. Wish to participate?
Every year Santa Claus is bringing a whole lot of gifts to people: not only dolls, teddies and sweets, but also online shopping vouchers, smartphone contracts and video streaming subscriptions. Why not IIoT? Good question, we thought. That's why we wanted to support Santa a little bit and took over the task of delivering the IIoT gift.
We run a prize draw: the winner will receive a Netilion Analytics Premium subcription for one year. Wish to participate?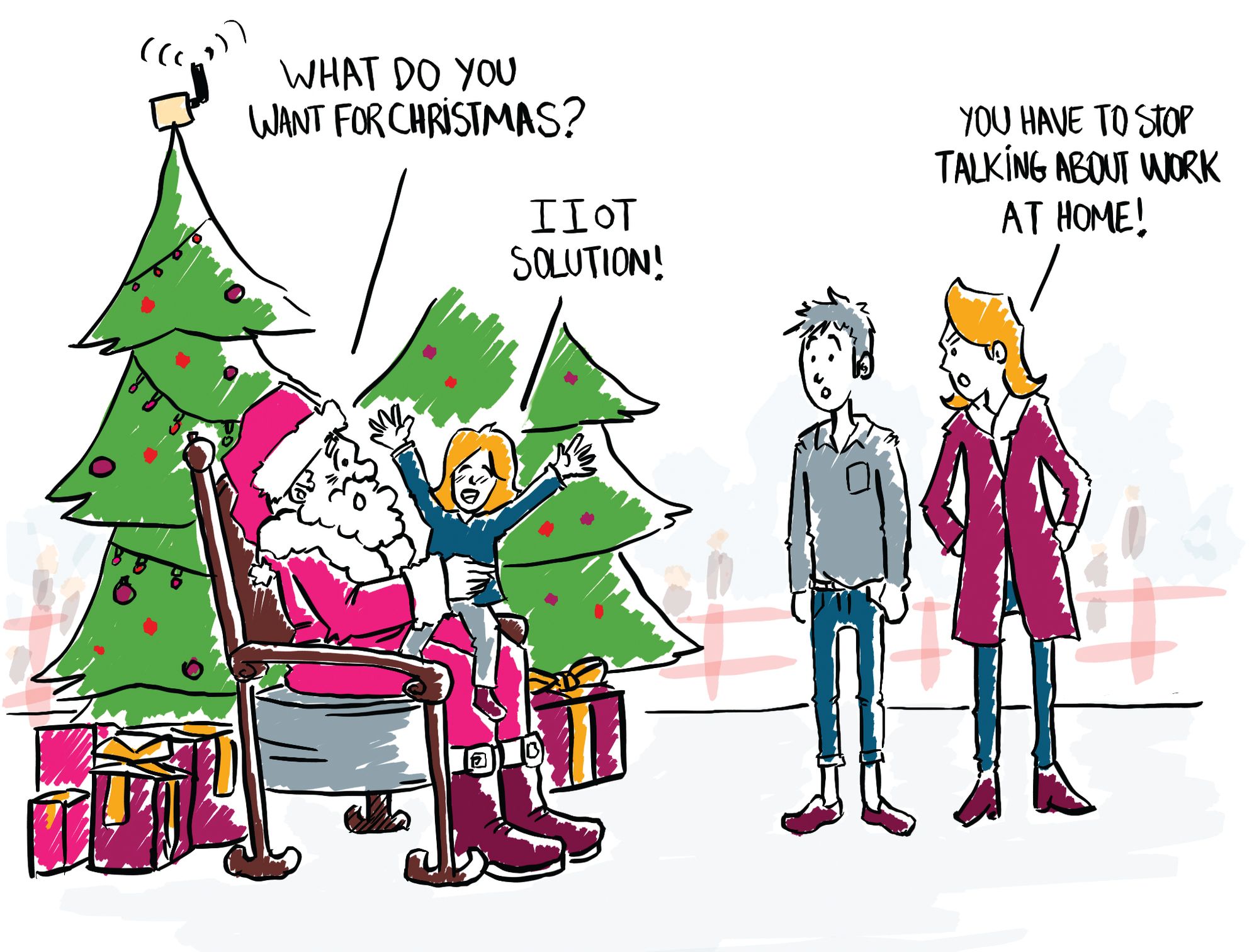 This is how you can participate in our IIoT Christmas game:
Participating in the prize draw is for free. All you need to do:
Sign up for a Netilion Analytics Basic plan. (The Basic plan is free!) You can sign up here.
Go to our Christmas post on LinkedIn and like it. You can find the post here.
By doing both steps, you participate in our prize draw and agree to the "Conditions of Participation" (see below). For signing up, please use the same name you use on LinkedIn.


What is Netilion Analytics Premium?
Netilion is a straighforward IIoT Ecosystem that offers digital services for industrial facilities out of the box. With Netilion Analytics you can build up an overview of the field devices in your plant (up to 500 devices with Netilion Analytics Premium). The digital service shows you your obsolete assets and helps you to analyze the status of your instrumentation. By evaluating your equipment, you can see possible risks for your critical tags.
So let the out-of-the-box solution Netilion become an IIoT service out of the gift box for you! Participate in our prize draw!
Conditions of Participation
Endress+Hauser Process Solutions AG gives away one 1-year Netilion Analytics Premium plan. The winner will be drawn by lot.
Every person has the chance to win if he/she signs up for the Basic plan of Netilion Analytics and likes this post on LinkedIn, both between 1st and 31st of December 2019 (CET). The Netilion Analytics Basic subscription is free of charge. For signing up, please use the same name as you use on LinkedIn for enabling us to identify you as a participant.
The Netilion Analytics Premium subscription comes without an Edge Device.
Any recourse to courts of law is excluded.
You cannot participate if you are younger than 18 years.
You cannot participate if you have already subscribed to any of the Netilion services before 1st of December 2019.
You cannot participate if you are an employee of any company that belongs to the Endress+Hauser Group or of a related company.
By participating, you agree to accept our Privacy Policy and agree to be contacted by Endress+Hauser Process Solutions AG via e-mail for the purpose of giving you the prize if you are the winner. The winner will be notified until 15th of January 2020 at the latest. Please note we can only deliver the prize if we receive a reply to our e-mail within 2 weeks time. Otherwise all claims to the prize will cease to exist and a new winner will be drawn by lots.
Endress+Hauser Process Solutions AG reserves the right to terminate the raffle extraordinarily if there are good reasons to do so.
Please note: The Netilion Analytics Premium plan is only available in these countries: Austria, Belgium, Bulgaria, Canada, Chile, Croatia, Czech Republic, Denmark, Finland, France, Germany, Greece, Hungary, Ireland, Italy, Japan, Latvia, Lithunia, Luxembourg, Malaysia, Malta, Mexico, the Netherlands, Poland, Portugal, Romania, Slovenia, Spain, Sweden, Switzerland, the United Kingdom and the United States. In any other country it is possible to use the Netilion Analytics Basic plan at the moment.