#StorieswiththeIIoT: IIoT with WirelessHART and remote services
Mark Weber, an IIoT expert from Endress+Hauser, shares how he puts together Industrial IoT solutions using remote services. Let's find out how fast and easy your IIoT installation, configuration, and start-up can be!
I'm glad to have the chance to share this case with you guys! Industrial IoT solutions are becoming popular because they provide plenty of benefits for customers. I really enjoy supporting our customers remotely; it speeds up the process, and I get to share insights and learn at the same time.
Table of Content
WirelessHART and Industrial IoT
I had a cool support application in a chemical plant near where I work. Hannah contacted us to find out more about WirelessHART applications and our IIoT cloud services, Netilion.
She explained that they had some problems reaching devices installed on the roof. While looking for new options online, Hannah found us, and our infographic gave her a better idea of how we could help.
We discussed the cost benefits of WirelessHART and how easy it is to install with the Fieldport SWA50 – you don't have to change anything in the structure! And Bluetooth lets you access the device info and configuration, using a smartphone or industrial tablet like the Field Xpert SMT70.
They already had the SMT70, so it helped a lot during the setup. Check out the video below to see the plant where Hannah and Joe work.
Implementing an IIoT solution using remote services
During our call, we decided to give it a try. Hannah wanted to test it and explore the insights they could uncover with Netilion Ecosystem. She also wanted to check out the integration using the Field Xpert tablet SMT70. So I prepped a test kit with a couple of WirelessHART adapters, a gateway, and an edge device to connect the field and the cloud.
Making everything work was quick; Joe and I worked together using the remote service to make the job easier and faster than ever before. The FieldPort SWA50 and Fieldgate SWG70 were pre-configured, so that established the WirelessHART network super fast.
Then, using the tablet and Bluetooth, we double-checked the configurations of the field devices and the wireless adapter. Later, we connected to Netilion to finish the setup and display the health status of their devices using Netilion Health. You can see some of that in the video below.
We had a great day, with all the IIoT solutions working and my colleagues Hannah and Joe happy with the results. They told me the presentation to their manager worked very well, and plans are coming to expand Netilion in the plant.
The remote service is an outstanding tool that fits very well with the comprehensive Field Xpert tablet. I could help Joe much faster during the setup than I could over the phone.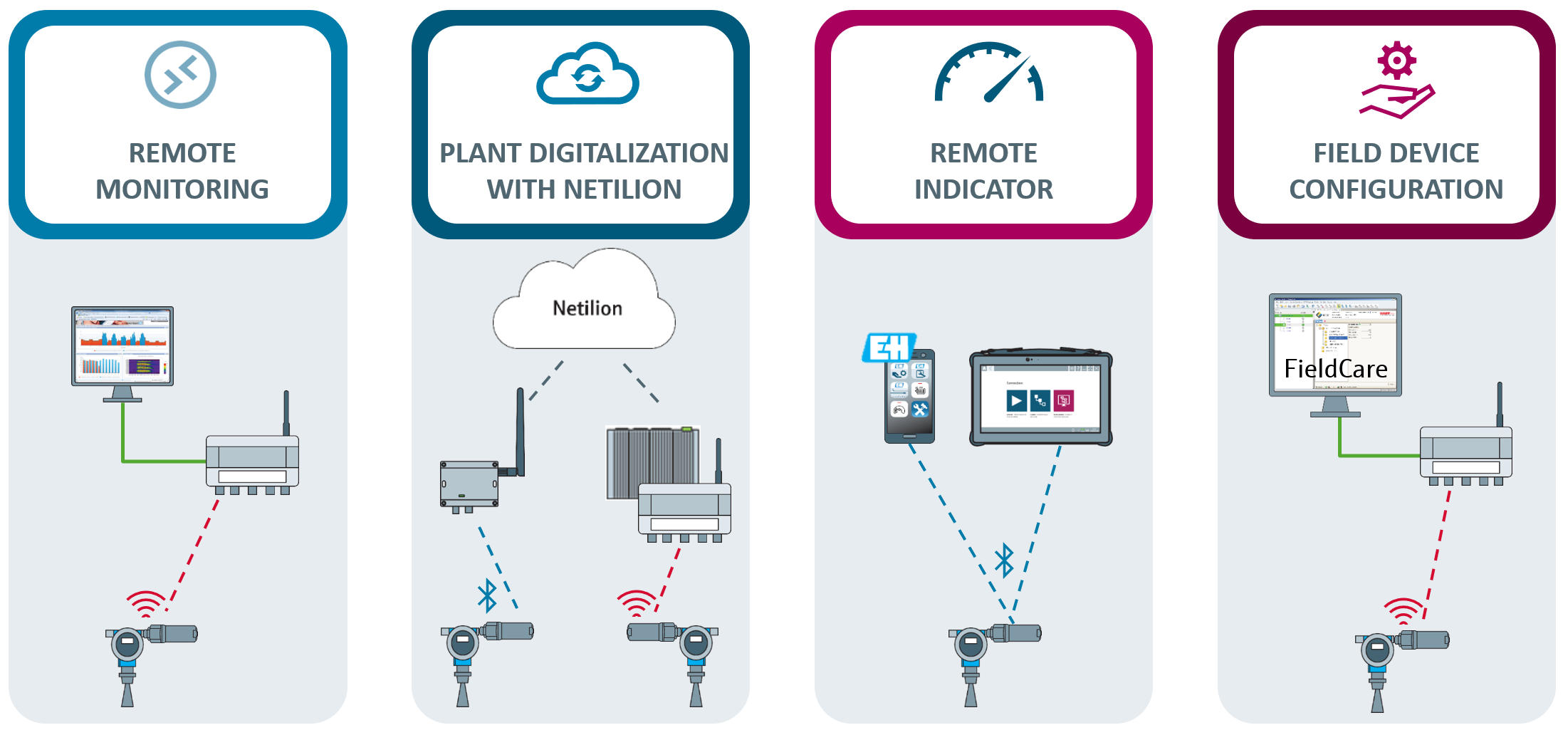 I'm looking forward to improving more applications using Netilion Ecosystem, Endress+Hauser's impressive IIoT solution.
See you soon, guys.